DIVE INTO THE WORLD OF COIN MAGIC

Together with our teacher Hernán Maccagno, come study this complete course that contains more than 250 videos with various techniques, routines, tricks and theory. This really is a gem!

HERNÁN MACCAGNO
@hernanmaccagno / @magiemos

Hernán is a magician recognized throughout the world for his creativity, ingenuity, lectures and his incredible routines. He was the Latin American magic champion in 2004 and from then on he has traveled the world showing his magic and teaching his secrets to the magic community from all over the planet.
In the course of his life, Hernán Maccagno has ventured into various artistic expressions from which he has evidently nurtured: music, painting, jewelry setting and literature are present in his magical proposal, and his architectural concept with a personal mark is printed on the structures of his acts and conferences.
Hired artist at the WORLD CHAMPIONSHIP OF MAGIC (FISM) - THE MAGIC CASTLE - LATIN AMERICAN MAGIC CONGRESS (FLASOMA) - CADI - ATACAMAGICA - BUENOS AIRES TIENE MAGIA - UPI - FRENCH NATIONAL CONGRESS - ITALIAN NATIONAL CONGRESS among many others.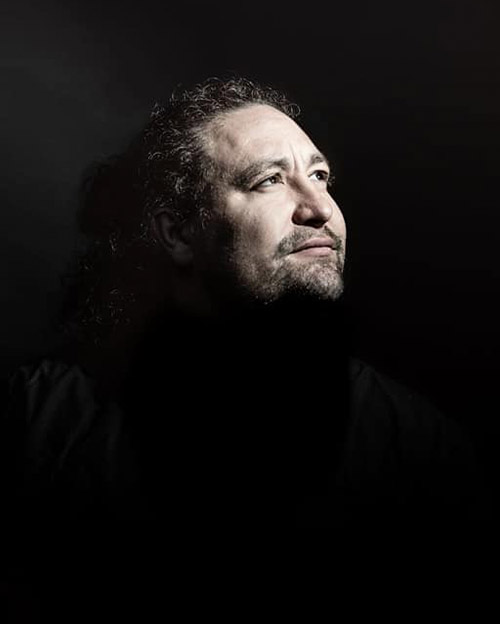 Miguel Ángel Gea

"The beginnings in magic, in general, are complex, but specially in coin magic. Let yourself be carried away by Hernán's experience and teaching method, it is simple, clear and powerful."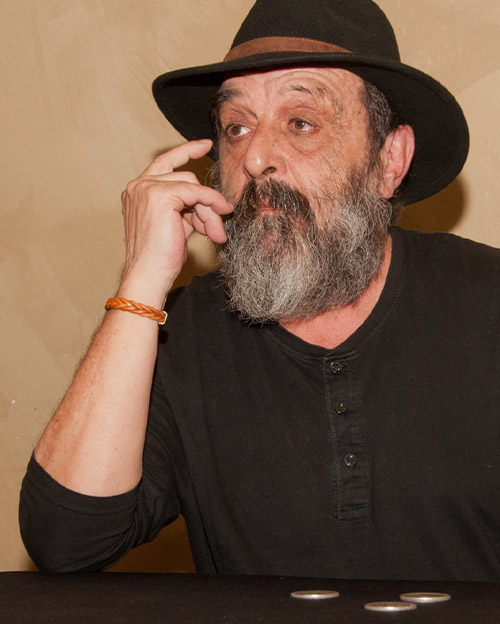 Paco Rodas

...A short time ago I showed you about 40 books of coin magic, some of them i said were essential in your library, well, after having seen 25 videos of Magic Lab, I want to tell you that this great work by Hernán Maccagno has been become obligatory in your files, short videos but straight to the heart of the different issues, very well recorded videos and also well presented, with very interesting content, so don't think too much about it and go for it, a real gem."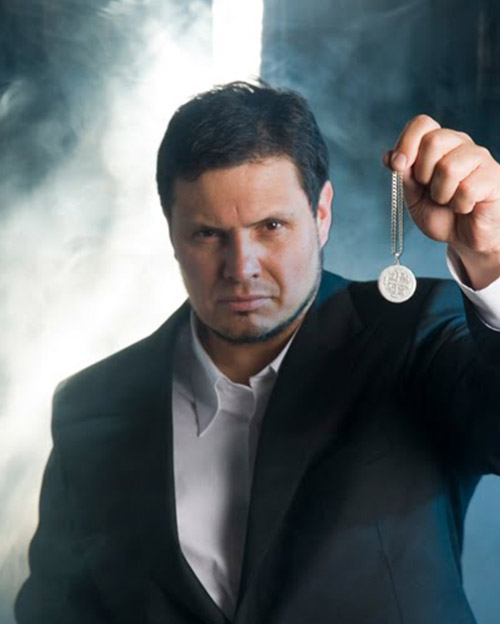 Juan Esteban Varela
"Hernán is like an electroencephalographer of the brain who moves the mechanisms of magic and his work with coins is a permanent centrifugation of ideas and techniques that clears everything superfluous so that only what is solid remains."

Manolo Talman
"This course is another example of the grandeur and generosity of Hernán Maccagno, here he has been able to condense all his experience into wise pills in the form of a coin that he will dose you with and with which he will progressively feed your magical knowledge. Not only will you find all the numismatic techniques, you will also learn excellent routines where each of them is applied in a practical and masterful way. If you have ever wanted to start or deepen your learning of coin magic, this is without a doubt the best course you can find."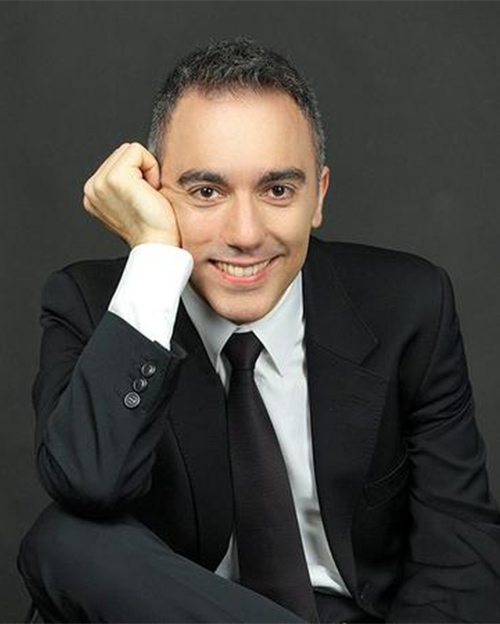 Alberto de Figuereido

"I just really enjoyed MagicLab's coin course. The material is really awesome and the website is designed to make learning easy from the first moment you start browsing it. Impeccable in every way. Bravo MagicLab. The material and the audiovisual quality are brutal. Congratulations''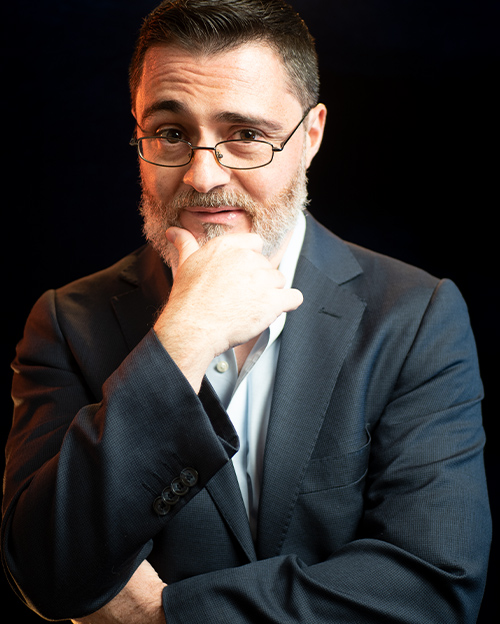 Ricardo Rodriguez

"The coin magic course by Hernán Maccagno and MagicLab provides a new way of guiding the learning of coin magic. An extensive course that provides a fresh and profound vision of the discipline and which, without completely detaching itself from tradition, has an educational approach that is completely different from what has been seen so far. A very complete selection of material of incalculable value for those who intend to start in the universe of magic with coins and that will enrich the technical, conceptual and procedural baggage of any experienced magician"

F.A.Q.
What is the Coin Magic Course about?
You will learn and discover the universe of coin magic, a common element for everyone. You will discover more than 250 videos that include Techniques, Routines and Theory that will help you make coins appear, disappear, travel from one side to another and even pass through solid objects... This discipline is crazy!
From what age on is the Coin magic Course recommended?
We recommend the Coin Magic Course for almost all ages. The main thing is the desire to learn. Although the size of the hands is a factor for some specific techniques, it will always depend on the size of the coins used. So someone as young as 10-12 years old could take the course with no problem, as long as they have the enthusiasm and desire to learn. We recommend it ideally for young people from 14 years old onwards
What are the benefits of obtaining this Magic Course?
This is not a course with coins made by anyone, it is a journey through magic by the hand of Hernán Maccagno! Hernán is a worldwide known and respected figure in the world of magicians. Winner of international awards and featured artist for the world championship of magic. In this course you will see years of study, practice and knowledge all summarized, as well as exercises and ideas from Hernán's mind that you will not find anywhere else.
What materials are used in this Course?
For a large number of tricks and techniques, you will not need more than regular coins. Ideally, have coins of different sizes and values, the course as a reference is made with half dollar coins. There are tricks involving coins that must be conspicuously different from the eye and Chinese coins that have a hole in the center. Another part of the course will show you tricks with gimmicked items that you can make yourself, and to a lesser extent, there are also some tricks with modified coins or coin boxes that you can easily find in some magic shops. We try to cover every element that can be involved in a close-up routine.
What do I do if I have any questions regarding a trick taught in this Course?
At the end of each magic trick taught, there is the possibility of leaving comments and questions, which will be answered shortly by Hernán or someone from the MagicLab team of teachers.
What level of experience is the course aimed at?
You do not need prior knowledge to take this course. It is designed so that someone who has never done magic can learn from scratch. You will learn from how to take the coins, basic concealment techniques and then from there you will immerse yourself in almost a hundred techniques and tricks to learn more complex routines. This does not mean that it is a basic course. It is a very complete course, that even if you already know the basics of magic with coins, it will help you and you will learn an infinity of techniques, moves  and tricks, with modifications and details that Hernán adds and that are explained step by step.
ENGLISH FEATURED PRODUCTS
Learn new tricks and techniques with us. Enjoy the Magic and Become a Magician.