DISCOVER THE FABULOUS UNIVERSE OF SPONGEBALL MAGIC
From the hand of the awarded national artist, and worldwide promise of spongeball magic, Magician Gascón, we introduce to you this beginners course to spongeball magic. You will learn to manipulate an element that will allow you to captivate by performing magic at any time and to any person. We assure you, you won't be leaving home ever again without your sponges.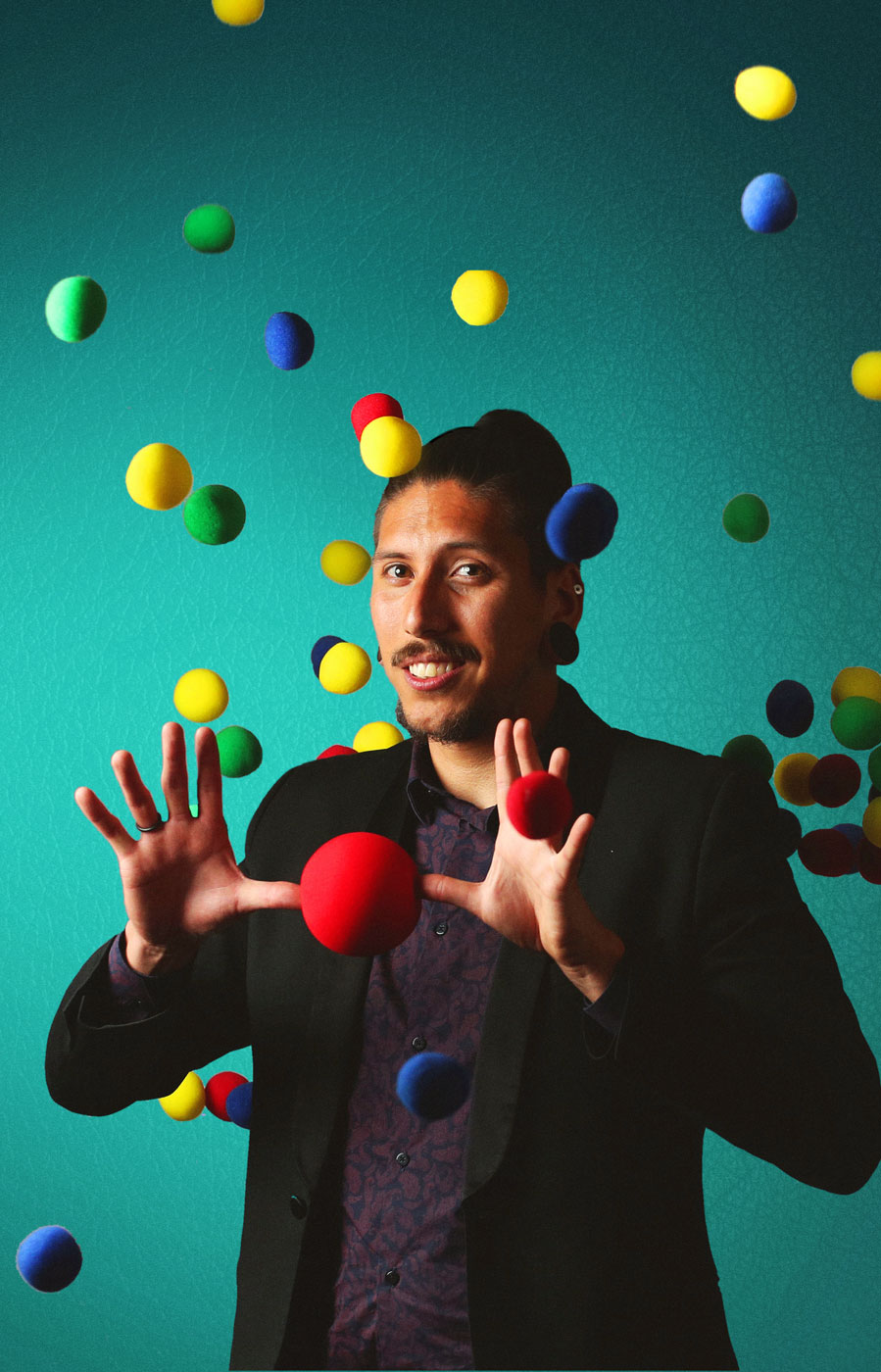 Gabriel Gascón
@gascon_ilusionista
Gabriel Gascón is one of the biggest students of spongeball magic in chile (We mean literally big, 1,90 mts of pure magic)
He is, undoubtedly one of the young creative and innovative minds of the Chilean magic scene. Awarded with more than 10 prizes nationally and internationally, such as:
1st place, international congress "Mago Larrain"

2nd place Atacamagica

2nd place Chilemagico

2nd place ECUMS (Milan, Italia)

1st place in Wonder of Magic (Nápoles, Italy)

And the recent "Helmut Prize", 1st place in the KA magic festival.
Professional industrial designer, maker of magic products, international speaker and author of the book "The gift", with more than 12 years dedicated to professional magic and known by his advances and innovations in matters of spongeball magic thanks you his work of years studying and developing his own theory about them, with unique, never seen before magic effects.
FAQ
What is the Sponge Magic Course about?
In this course you will learn different techniques and routines using an incredible element such as a sponge ball. With them you can do different routines that will surprise your viewers, be they large or small.
From what age is the Sponge Magic Course recommended?
We recommend the Sponge Magic Course for almost all ages. The main thing is the desire to learn. Sponge magic uses friendly elements, easy to manipulate and creates truly magical routines, which will allow you to surprise your friends, family and whoever you want at any time with a simple object such as a sponge ball.
What materials are used in this Course?
Different colored 2-inch sponge balls are used in this course. But you can do it with your favorite sponges of the color and size of preference.
What do I do if I have a question regarding a game taught in this Course?
At the end of each magic game taught, there is the possibility to leave comments and questions, which will be answered shortly by Mago Gascón or someone from the MagicLab team of teachers.
What level of experience is the course aimed at?
You do not need prior knowledge to take this course. It is designed so that someone who has never done magic can learn from scratch. You will learn from how to take sponges, basic hiding techniques and then from there you will immerse yourself in very fun techniques and games.